Congratulations! You've just been invited to a Halloween party.
If you've decided to stay home instead, good for you! But if you've decided to go to this awesome Halloween party, why not get the most out of this experience?
Whether this is your first rodeo or your 99th, below you'll find some practical tips on how to have fun at the Halloween party.
[lwptoc]
Halloween Party Guide – How to Have Fun
Halloween is a great time to cut loose for people of all ages. We want to ensure you make the most of this year's Halloween party, so here are a few tips to make sure you have a great time!
Party Tip 1: Wear a Halloween costume!
Can you imagine Halloween minus the costumes?
I mean, no Batman, Superman, nurses & doctors. What about the scary ones with glory makeups?
The kids just go around the neighborhood with their normal clothes on, asking for treats.
A big part of Halloween is the costumes!
It's not a Halloween party without costumes. Take some time to think ahead to avoid bad last-minute costumes. There is a lot of styles to go for so pick what is fun for you.
You can go for classic horror, a funny costume, a pop-culture character. If you'll be going to the party in a group, dress yourselves up in matching group costumes.
If you don't like the idea of doing something homemade, no worries, there are plenty of great costumes to find online. For example, you can buy these cool couple costumes at a reasonable price if you have a date for the party.
Just make sure you wear a costume!
Costume Ideas
Pregnant Ladies Costume Ideas – GoodHousekeeping
Costume Ideas for Big Guys – xcoos
Party Tip 2: Eat Before You Go
If the party has a good host there should be some snacks.
Don't count on it though! Make sure to grab something to eat before heading out.
The last thing you want to do is have to leave the party because you are starving.
Eat ahead of time, and make that one less thing to worry about.
Party Tip 3: Dance!
The most memorable nights always have dancing.
Once the music starts, grab some friends and get moving!
Dancing brings the energy in the room to the next level, and once everyone gets started you won't want to stop.
Express yourself and don't hold back.
It's a party after all, and you want to have the most fun.
However, if you are having some trouble getting started then the next tip might help you get on the dance floor.
Check out these easy dance moves for beginners if you need some help!
Party Tip 4: Get Tipsy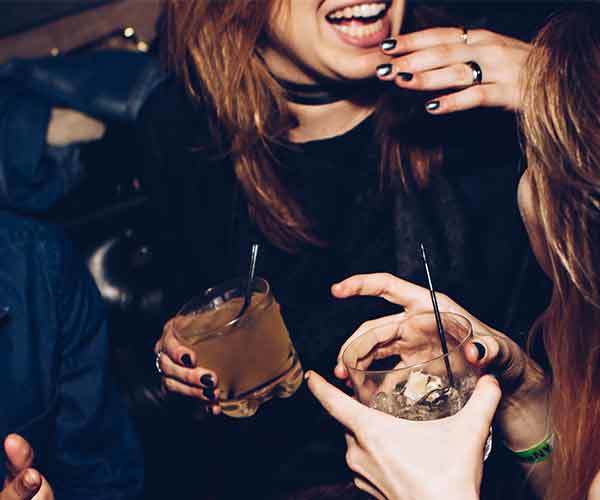 If you had a stressful day then have a drink or two to loosen up and relax.
Now is your chance to have some fun.
Even if you don't drink often or you are on a diet, don't be afraid to indulge a little bit.
It is Halloween, and you are at a party which means it's the perfect time to let go and enjoy yourself.
However, always be responsible in these situations.
You want to be able to remember the amazing party after all!
If you're the party host who's looking for fruit punch recipes that will quench the group's thirst, you will want to check out these delicious (and alcoholic) fruit punches.
Party Tip 5: Meet New People
Meeting new people can be difficult, but a Halloween party can be the right time to make some new friends.
Everyone is there to have fun and will be in a good mood.
So don't be afraid.
Take the opportunity to meet as many new people as you can.
Share a drink, talk about each other's costumes, and dance!
You might find some new best friends, making the most fun night even more unforgettable.
Party Tip 6: Halloween Party Date
A Halloween party is a great dating activity for you and your date.
For first dates, you are sure to have plenty of fun.
The environment will be casual and you won't have to worry too much about making conversation.
Overall low pressure and not much needed besides a costume.
If you have the chance, make sure to bring your date along. Enjoying a great night with a significant other is sure to make the experience even more fun.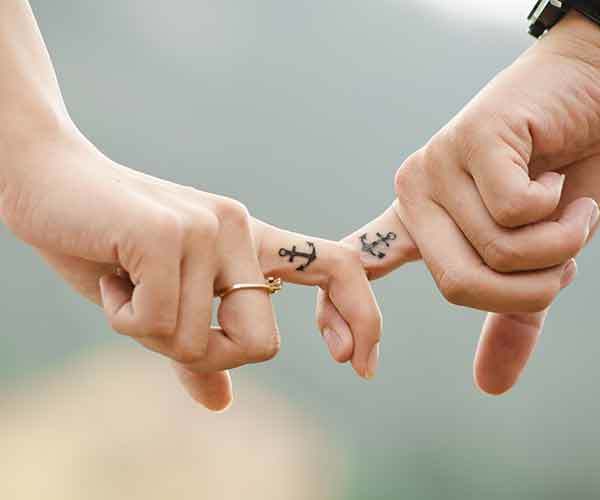 Party Tip 7: Halloween After-Party!
After having an amazing night you won't want it to end.
Keep the party going! Get together with some friends, or maybe some of the new friends you met that night, and head out for an after-party.
Go downtown and keep things going at one of the local bars. Or you can plan the day before to bring people over to your place.
Grab some snacks, a few drinks, and have music set up so when the party ends you can jump right into the after-party at your house.
Party Tip 8: Call a Taxi / Uber
Unfortunately, the night will come to an end.
The first thing you should do is check on who in your group needs a ride home.
If you stuck with tip 4 and had some drinks, most likely you will need a ride home as well.
Don't ruin the most fun Halloween party with a bad decision.
Do the responsible thing and get yourself home safely.
Have the Best Halloween You've Ever Had at The Party
If you weren't before, hopefully now you are looking forward to Halloween this year.
It is a great time to make some unforgettable memories.
Follow these tips and you are sure to have an amazing Halloween party experience!
Information Related to "Halloween Party"
Halloween Boards on Pinterest
Halloween Videos on Youtube
Other Halloween Ideas
Spooky Decorating Ideas by DecorBuddha
Cute Nail Arts by MyCuteOutfits
Halloween Outfit Ideas for Work by MyCuteOutfits