So, you might already be tired of just going out for lunch or dinner with your significant other. Don't worry! You're not getting bored of your partner. You just need to put some spice in your dates just a bit. If you're the type of couple who hangs out, talks all the time, watches a movie or a TV series together, then that's cool. You do you! However, you should also give more adventurous kind of dates a try. Here are some ideas that you can do for a fun day with your boyfriend.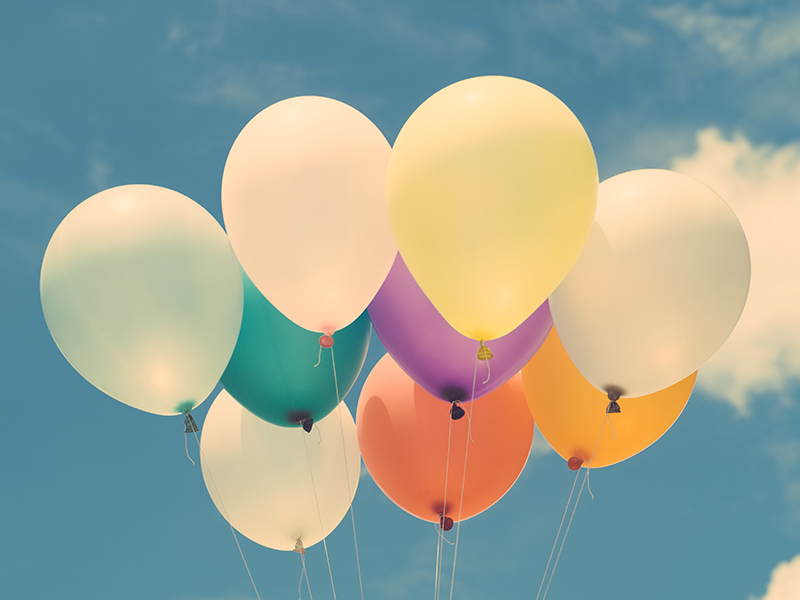 1. Go to an amusement park.
There's nothing that spells fun like a day at a theme park. Who says this place is just for kids? It's most certainly for kids at heart, too! Only this time around, it's better. You get to be with your boyfriend. Relieve your childhood in your favorite amusement park when you were a kid. This will surely bring back all the nostalgia. You can also go on daring rides with your boyfriend and see who would want to give up on riding attractions first.
2. Play board games.
By board games, we really mean physical board games. Not the ones available through your phone or tablet. Although those mobile application games are handy, it beats the thrill of having to see the playing field in front of you. You can play Snakes and Ladders, Chess, Scrabble, Battleship and so much more! The possibilities are endless!
3. Get a massage together.
So maybe going on a fun date doesn't mean that it has to be something where you're both laughing. It could be as simple as getting a couples' massage. Some may consider this as boring or less thrilling but let's face it – you both could be feeling burnout from work or school. A good massage will surely calm your nerves and muscles for quite some time. Trust us, your partner will appreciate this kind of date very much after going through a tough week.
4. Reenact your first date.
This date idea isn't just fun, but it's also thrilling to reenact your first date once again. Maybe you met at the local playground or ate at the diner. Whatever it is, it's pretty cool to do it all over again. You can even act shy or whatever you were feeling during your first date. With this simple way, you can go back to memory lane and just relieve how you both started and where you're now at the moment. You'll never realize how much time flies! Don't remember what was your first date's like? Poor you. No worries, you're likely not the only one. Here are some first date ideas to refresh your memory.
5. Go to the arcade.
Who says that arcades are just for high schoolers? It's for couples who would want to go on a date, too. You can play the classic arcade games that are still available in the area, or newer ones like Just Dance (instead of Dance, Dance, Revolution).
6. Create mixtapes.
It doesn't have to be the traditional mixtapes that you'd have to record in a cassette tape. You can make it digitally! Take time to curate a playlist that you think your partner would love. At the end of the day, you can both exchange mixtapes and listen to what you came up with together.
7. Go bowling.
Maybe you're a pro player — or maybe you're not. Whatever it is, it doesn't matter. Nothing beats a good old bowl at the nearest bowling alley. You can also turn this into a competition. Give it a spin by adding a consequence that the loser has to do. In this way, you'll be more than pumped to win than ever.
8. Have an indoor picnic.
Picnics don't always have to be done outside! Have your picnic date with your boyfriend inside your house. Now, you don't have to worry about the weather or the mosquitoes and other insects that might be lurking around your area. But make sure that you do the full set-up – complete with the picnic basket and blankets, as well. The menu doesn't have to be fancy. This is just the same as the normal picnic that you know of. So you can serve traditional picnic food like sandwiches, chicken fingers, salad, and meat skewers.
9. Try out new cuisine.
Going on dates and eating the same kind of cuisine over and over again is taxing. It's just eating food, but it doesn't have to happen routinely. Spice up your routine by trying out new food. Sure, it's a risk that not all people would be down to try, but you'll never know the taste of other cuisines until you taste it on your own! After this date, don't close down any of your doors to having a new favorite restaurant to go to for your date.
10. Try out an open mic session.
If you both haven't gone into an open mic before, then you both should! There's nothing more thrilling than going up the stage and performing on the spot. You might get jitters from the thought of going solo. But you don't have to worry about that anymore. You now have your boyfriend with you. You can sing a duet with him. It doesn't matter if you're good or not – it's an open mic. Anyone can do whatever they want to do, and that includes the two of you who just want to have some fun. Take the embarrassment off of each other. We're pretty sure that this experience is going to be one of the nights that you won't ever forget.
Going on a fun date with your partner doesn't mean that you have to go crazy and all out. You don't have to put on a wild mindset that you should be doing anything that you want to do. Instead, it could just be a little deviation from your usual routine. Having fun could mean trying out new food or playing indoor games. It doesn't have to be expensive. You just have to be with your partner. That alone is more than enough to consider your date fun.
Other Date Ideas Articles To Check Out
30 Free Date Ideas That Don't Cost A Thing
Cute Spring Date Ideas for Couples To Try
80 Fun & Cheap Date Ideas For Couples
8 Cute Late-Night Date Ideas For Nocturnal Love Birds
37 Fun Double Date Ideas for Two Couples or More
160 Rainy Day Date Ideas — fun activities for couples and families