Back-to-School Checklist
Going back to school is an exciting experience for everybody. And that is true for students of all ages. Whether you're going back to elementary school, middle school, high school, or college, one thing is certain — you'll want to make sure that you have the right school supplies to help your productivity in classes. If you aren't sure where to get started, these lists of school supplies by different stages of education are going to provide you some inspiration. Don't leave just yet if you have already made a list of your own, you can cross check your list with our lists below to see if you're missing anything. You'll also find helpful links to some recommended (and cute) school supplies. Let's get started.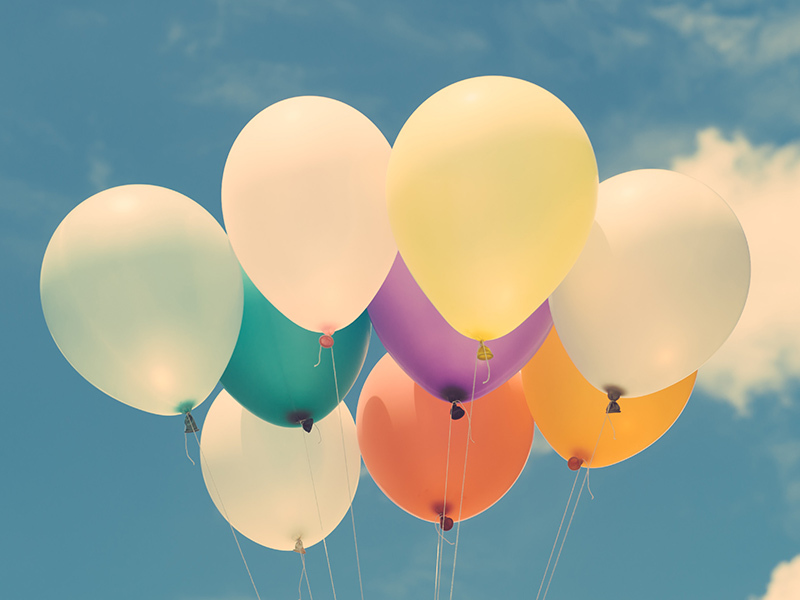 Elementary School Supplies List
Eraser
Folders
4 oz. Glue
Composition Notebook
Gluestick
3 Ring Binder
Colored Pencils
Notebook
Highlighters
Lunchbag
Crayons
Hand Sanitizer
Pencil Sharpener
Point Tip Scissors
12-inch Ruler
Watercolor Paint
Tissues
Index Cards
Pens
#2 Pencils
Markers
Book Covers
Looking for something cute? Check out these cute elementary school supplies for kids.
Middle School Back-to-School Supplies List
No. 2 pencils
Backpack (check out these cute backpacks for middle schoolers)
Notebooks
Drawing paper
Loose-leaf notebook paper
Protractor
Binder dividers
Pencil case
Highlighters
Folders for the binders
Water-based markers
Calculator
Calendar
Highlighters
Craft materials
Colored pencils
Small notebook
Pocket folders
Construction paper
Scissors
Mechanical pencils
Stapler
Study aids
A three-hole punch
Ruler
Watercolor paints
Index card
Scotch tape
Glue sticks
Pencil sharpener
Ballpoint pens
Three-ring binders
Read next: 20 Awesome Back-to-School Gifts for Girls
High School Back-to-School Supplies
Colored pencils
Folders
Pencil sharpener
Scissors
Ballpoint pens
Three-hole punch
Backpack
Scotch tape
Highlighters
No. 2 pencils
Study aids
Index cards
Ruler
Mechanical pencils
Craft materials
Three-ring binders
Water-based markers
Composition notebooks
Calculator
Glue sticks
Construction paper
Planner
Drawing paper
Water bottle
Flashdrive
Stapler
Loose-leaf notebook paper
Pencil case
Also check out these lovely school supplies for high school girls.
College Supplies Checklist
Going off to college for the first time? Maybe the semester break is about the end and you're heading back to college? Or perhaps you're an adult who has taken a multi-year sabbatical and you're ready to complete your degree. In any case, you'll probably need some, if not all, of these college supplies items below.
Pencils
Ballpoint pens
Single-subject college-ruled notebooks
Loose-leaf notebook papers
Flashdrive
A decent laptop computer
Planner
Stapler
Staples for Stapler
Three-hole punch
School bag – messenger bag or backpack
Eraser
Ruler
Calculator
Scissors
Index cards
Sticky notes
Highlighters
Bookmarks
Cutter
Related: Girl's College Dorm Room Essentials
And that was the last back-to-school checklist / packing list we have in here. What do you think of these lists? Did you think they were helpful? Did we miss anything? If you're looking for specific school supply products to buy online, be sure to check out all the links in this article. Many of these links go to useful school supply shopping guides with cool (and cute!) product recommendation complete with images. Even if you aren't actively shopping for Back to School, I'm sure you'll still find these guides immensely entertaining.
Other Back-to-School Resources
Back To School board on Pinterest
22 Kate Spade Office Supplies & School Supplies
15 Lily Pulitzer Stationery & School Supplies
Kate Spade New York School Supplies
Japanese-style School Supplies
Cute School Supplies for Teenage Girls